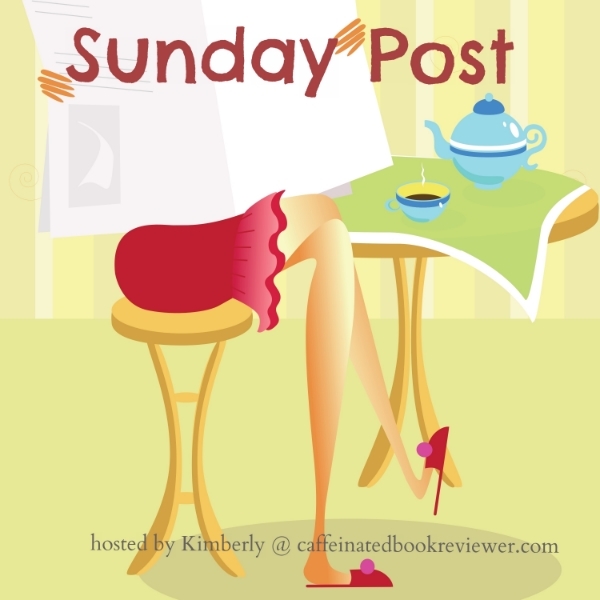 The Sunday Post is a weekly meme hosted here @ Caffeinated Reviewer. It's a chance to share news~ A post to recap the past week on your blog and showcase books and things we have received. Share news about what is coming up on our blog for the week ahead. See rules here:
Sunday Post Meme
Books I'll be posting about this week:
Spring has Sprung! Happy Spring! This weekend was the virtual running of the
Bank of America Shamrock Shuffle.
Usually the shuffle is the unofficial start of the running season in Chicago and involved about 40,000 runners in green stomping through the streets of downtown Chicago. It's an 8K so just under 5 miles long and usually, the crowd really gets you running.
This year it was virtual. On the plus side, this meant I could sleep in and not have to downtown to run by 8:00AM. This also meant I could walk straight from the finish line back into my house and take a shower; unlike the time a few years ago where I was changing very carefully in a Port-A-Potty and a guy opened the door (which I had apparently not fully locked) while I was putting on my shirt --causing me to accidentally flash him!
The weather was in the low 50s, with sunny skies and just a little breeze from the South. A perfect day for running! I hope this is a harbinger of a wonderful spring. We all deserve it!
How was your first day of Spring? Share Below!
Me right before I went out to run
Epsom & Pink Himalayan Salt w/ Essential Oils for my post-run relaxation! (A DIY craft from my local library!)